Paper Pulping Equipment In Stock Preparation Line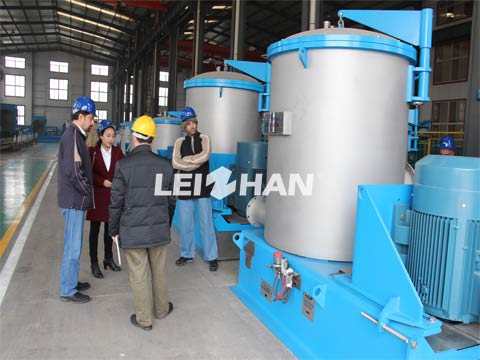 For paper making mill, it is very necessary to keep the lowest energy consumption during waste paper pulping, so set up an energy saving stock preparation line to carry on paper pulping is urgently needed by paper workers. Which can not only guarantee high efficiency production line, but also manufacture good quality paper.
Instance From Customer Feedback After Renovation
Renovation added equipment in stock preparation:
Chain conveyor, D-type pulper, Grapple, Reject Separator, First Stage Coarse Screen, M.C. Fine Pressure Screen, Middle Density Cleaner, DDR600, New Inclined Thickener, Five Sets Pulp Pump.
After the renovation of the stock preparation improvement achieved:
Power saving after Renovation: 162 kw.
Energy saving per day: 162×24 = 3,888 kw
Energy saving per month: 3,888 x 30= 1,16,640 kw
Energy savIng per year: 1,16,640 x 12= 13,99,680 kw
Leizhan is always persist putting the quality in the first place and provide energy saving and high efficiency machine for customer. Welcome to consult us if you have any demand, our salesmanager will introduce detailed information for you.
Email address: leizhanpulper@gmail.com.