Leizhan Attending Egypt International Paper Exhibition PAPER-ME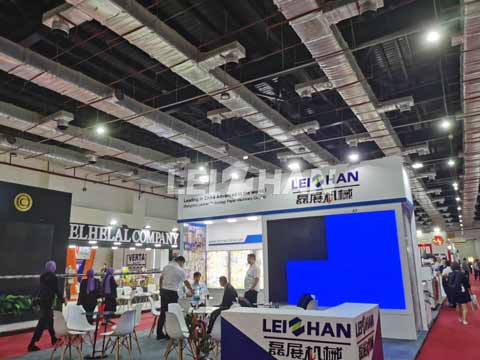 From September 2 to 4, 2023, Leizhan will participate in PAPER-ME, the international exhibition of the Egyptian paper industry, to showcase high-quality machines and exchange advanced technologies with paper mills around the world. The Egypt International Paper Exhibition PAPER-ME will be held in Cairo, Egypt, providing a good platform for paper mill workers to exchange different views and also promoting the development of the papermaking industry.
As a professional manufacturer of paper machines and pulping equipment, Leizhan participated in this exhibition and exhibited high-quality machines, attracting numerous inquiries and exchanging papermaking and pulping machine technologies with other papermaking industries. With the development of the world's paper industry, Leizhan will continue to play a greater role in the paper industry.
Booth Information
Date: September 2, 2023-September 04, 2023
Location: Egypt Cairo
Leizhan Booth No.: A7
Email: leizhanpulper@gmail.com