1880mm Office Copy Paper Machine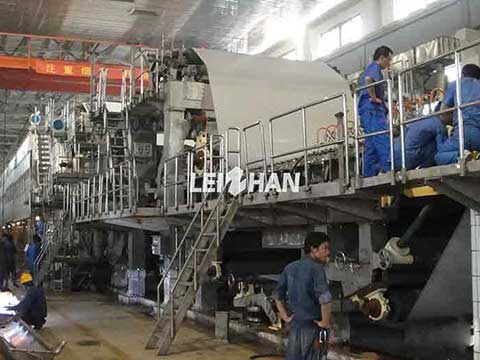 Our company's 1880mm office copy pape machine guarantee quality and are easy to operate. Certainly, we also have many other pulp and paper equipment.
Specification
1.Raw material: wood pulp, virgin pulp, waste paper
2.Finish paper: copy paper, office paper, writing paper, printing paper
3.Trimmed width: 1880mm
4.Basis weight: 40 – 80gsm
5.Working speed: 100 – 200m/min
6.Production capacity: 10 – 20t/d
Any inquiry with the office copy pape machine, free to contact us: leizhanpulper@gmail.com. Our professionals will introduce you in detail and meet your requirements.