4600mm Fluting Paper Machine in Paper Manufacturing Mill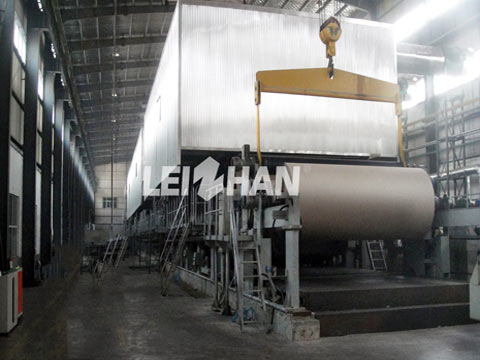 Fluting paper is a very popular wrapping paper on the market. 4600mm fluting paper machine provided by Leizhan for paper manufacturing mill has stable operation, less consumption and less maintenance. Besides, we also provide a full range of pulping equipment and spare parts.
4600mm Fluting Paper Machine Data
Paper Grade: Fluting testliner paper
Design basis weight: 120g/㎡
Basis Weight range: 90-180g/㎡
Production (100% efficiency): 322 t/24h
Width of paper on reel: 4660 mm
Width of paper on winder: 4600 mm
Wire width: 5100 mm
Headbox outflow width: 4950 mm
Mill power supply: 380Volts, 50 Hz
Target production speed of sheet on reel : 400 m/min
Working pressure of Steam: 5 bar
For many years, Leizhan company has insisted on providing high-quality and stable machine, technical services and after-sales services, so customers all over the world are constantly increasing. Welcome to contact us by email or leave your info on this website if you need more info for your papermaking project.
Email: leizhanpulper@gmail.com