Automatic M.C. Pressure Screen For Paper Pulp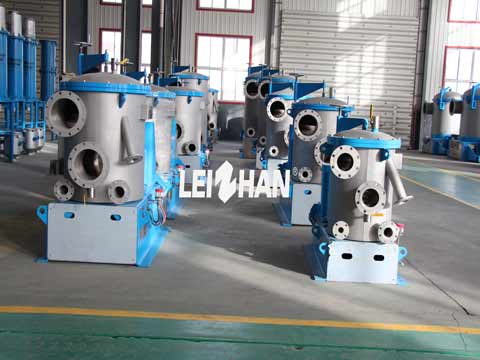 In paper pulping process, we need to make pulp by waste paper in coarse and fine screen. Therefore, we provide the automatic M.C. pressure screen, which could applied in coarse and fine screen for waste paper pulp. And we also have full line of equipment from pulping to paper making.
Information
1. Machine: M.C Pressure Screen
2. Type: ZNS series
3. Role: Applied  for coarse and fine screening of various waste paper pulp.
4. Leizhan company
Leizhan is a professional company in pulp and paper making field. In these years, we continue to bring more benefits for customers.
Experience: more than 40 years
Industry: pulp & paper industry
Equipment: many different kind of machine for paper pulp line, paper mill project.
For automatic M.C. pressure screen cost and details, our professional will offer them and give you best quotation. Welcome to contact us at any time. Our email:leizhanpulper@gmail.com