Drum Pulper For Cardboard Paper Production Line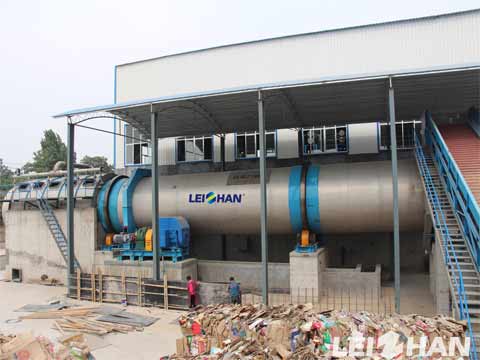 In cardboard paper pulp production line, drum pulper plays an vital role. Drum pulper integrates continuous slow pulping and high-concentration screening, reducing the burden on subsequent equipment. The fact is that drum pulper is very suitable for dealing with raw material for making cardboard paper. Our customers highly commend its low cost and low fiber loss. At the same time,we also provides other pulp preparation system machine and cardboard paper machine.
More Details About Drum Pulper for Cardboard Paper Making
1.Raw material: waste paper
2.Pulping consistency: 14%-18%
3.Accepted pulp consistency: 3%-4%
4.Main part: Feed hopper device, Rotor drum section, Pulping area, Screening area, Rolling ring, etc.
Over the years, Leizhan company provides a full set of pulping equipment and has established long-term cooperative relations with customers around the world. If you need additional details on cardboard paper project, feel free to contact us.
Email: leizhanpulper@gmail.com