Drum Screen For Waste Paper Pulping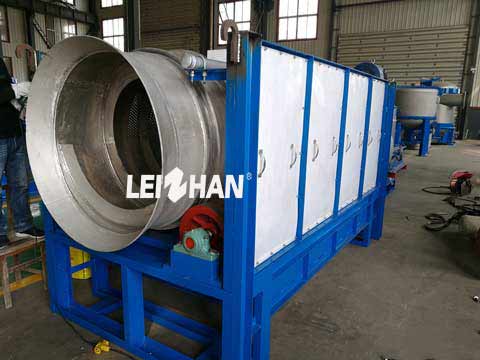 As a manufacturer and supplier, we supply pulp machine drum screen for pulp and paper mill project. It has been adopted in various kinds of pulp and paper production line. Expect this drum screen, we also have other equipment for waste paper pulp, such as pulper. Here are some information.
Details
1. Main Role
Drum screen could remove large impurities in waste paper pulping system. It can be adopted in packaging paper production line, like kraft paper, corrugated paper.
2. Advantages
Excellent performance can reduce fiber loss.
Effectively remove impurities while not damaging the fiber structure.
Simple structure, reliable operation to make you control easily.
Save energy, reduce maintenence and equipped with different type.
Do you have waste paper pulping project? Are you interested in drum screen? Our professionals will introduce you in detail and meet your requirements, welcome to email us. Our email:leizhanpulper@gmail.com