Effect Of Fiber On Paper Properties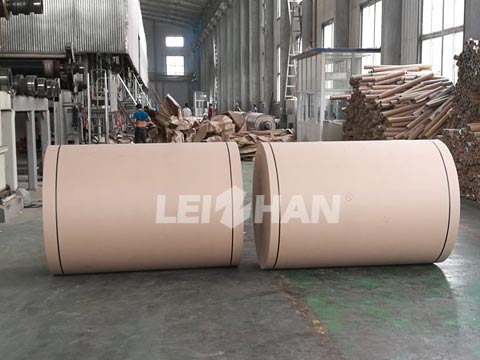 Fiber length, thickness and strength have a direct impact on the formation of paper sheets. For a paper mill, it's important to choose better pulping machine to reduce fiber loss and improve finished paper properties. As a professional manufacturer, Leizhan supplys entire set of customized paper&pulping machinery for worldwide paper mill.
The Effect Of Fiber On Finished Paper Properties
1.The Effect of fiber length on paper properties
The fiber length must be greater than the minimum length limit to improve paper quality. Longer fibers give the paper a higher strength, especially for poorly bonded paper.
2.The Effect of fiber thickness on paper properties
It's related to fiber bonding. The number of fibers per unit mass is less, so paper sheet formed is bulky, rough, and has less opacity, but large tear strength. It's suitable for producing paper of high bulk and porosity. The fiber with smaller thickness ia suitable for the production of high strength, stiffness, smoothness and opacity.
3.The Effect of fiber strength on paper properties
For paper sheets with poor bonding, the effect of fiber strength is small. For paper sheets with good bonding, the decrease in fiber strength will result in a significant decrease in tensile strength, burst resistance and folding resistance.
Our pulping machine is highly praised for it could minimize fine fiber loss and reduce cost.If you're interested in paper&pulp machinery or spare parts, feel free to contact us. Our experienced engineers will offer you better proposal.
Email:leizhanpulper@gmail.com