How To Improve The Quality Of Output Paper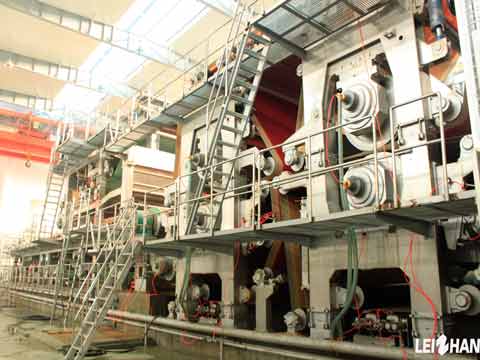 As we all know, all kinds of paper play an important role in our life. But how to improve the quality of output paper? Over the years, our company has been devoting itself to the research and development of various paper machines and pulping equipment in order to obtain high-quality paper.
Details
1. Reasonable selection of raw materials and ratio control
Raw materials are screened and rationally utilized with other high-quality waste paper.
2. Machine selection
There is no doubt that the selection of machine in the papermaking process is very important. We provide you with the best complete paper production line machine.
3. Scientific design of the production process
The scientific positioning of each piece of equipment must be considered, including pulp and paper processes. These processes will directly affect the quality of the paper.
Do you want to know more details about how to improve the quality of output paper? We also have many other pulp and paper machine, welcome to contact us at any time. Our email:leizhanpulper@gmail.com