Huge Gain LOCC Pulp Making Line Machine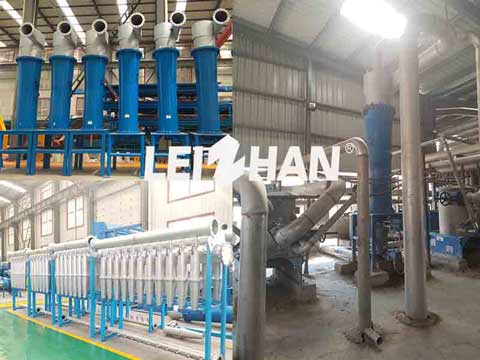 Locc is a kind of material to make pulp and paper. Many customers have adopt our huge gain locc pulp making line machine for their paper production line, such as corrugated paper, kraft paper, etc. And also highly praised by customers.
LOCC Pulp Making Line Machine Information
1. Raw material: locc
2. Suitable for paper project: Waste paper recycling line, kraft paper project, corrugated paper project, etc.
3. locc pulp making line: D type hydrapulper, High density cleaner, Incliner thickener, First stage mid consistency coarsc screen, Reject separator, Mid density cleaner, Mid consistency fine screen, Incliner thickener, Double disc refiner, Inclined thickener, Paper machine screen
4. Production capacity: Customized according to customer needs.
Our huge gain locc pulp making line machine has advantages of high efficiency, less fiber loss, less price than others. Welcome to contact us at any time. Our email:leizhanpulper@gmail.com