Paper Mill Reeling Machine For Sale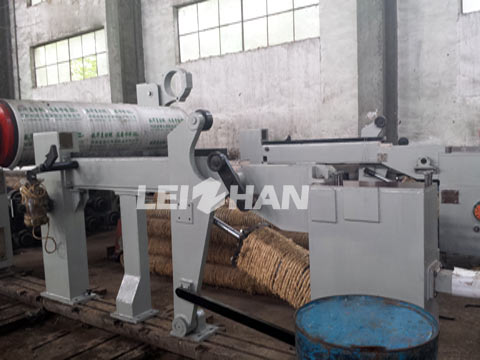 Paper reeling machine is the processing after paper machine. By the weight of paper reeling roll and the friction of cold cylinder rotation drive the paper from the roll for even winding to make paper more even, which can meet the needs of different paper. Leizhan also produces all set of papermaking and pulping line machine for customers with competitive price.
Paper Mill Reeling Machine Features
Shearing round cutter is suitable for cutting paper of different materials
Equipped with fan, using wind blowing edge material. Automatic count of feeding length
Tension pneumatic axis is used for releasing the reel and tension pneumatic axis is used for retracting the reel

Feeding drive

is

controlled

by

frequency conversion

motor
Including paper mill reeling machine, Leizhan supplies full range of paper and pulping machine for various kinds of paper, like tissue paper, kraft paper, corrugated paper, cultural paper, etc. High efficiency and low cost. Welcome to email us or leave your contact info on the website.
Email: leizhanpulper@gmail.com