Super High Density Cleaner For Sale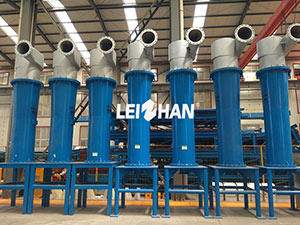 The super high density cleaner mainly used to remove staples, small stones, broken glass and other heavy impurities in pulp. The cone is made of wear-resistant ceramic for long service life. Here are some details.
High Density Cleaner Features
1. Type: ZSC, HD series
2. Feed concentration: 2-5%
3. Slag discharge method: Manual or automatic
4. Advantages: PLC control, easy operation, good slag discharge effect, long service life.
Are you inteersted in our super high density cleaner, Our professionals will introduce you in detail and meet your requirements, welcome to email us. Our email:leizhanpulper@gmail.com