The Advantages Of Our Chain Conveyor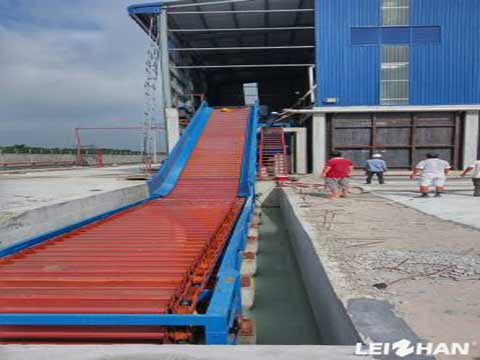 The chain conveyor is mainly used for conveying various bulk, bundled pulp boards or waste paper and other materials. Our company's chain conveyor mainly has the following advantages
The Advantages Of Chain Conveyor
1.The groove plate is formed by one-time stamping, which is strong and durable, and has strong impact resistance.
2.Equipped with hard tooth surface reducer, with high safety factor.
3.There are V-shaped guards on both sides of the chain plate to improve the conveying capacity, ensure that impurities do not slip to the rollers, and improve the service life.
4.There is a chain plate tension adjustment device at the tail of the machine to avoid derailment and derailment caused by the change of tension after a period of use.
About our chain conveyor, our professional will give you details, Welcome to email us. Our email:leizhanpulper@gmail.com