Vibrating Screen For Waste Paper Recycling Mill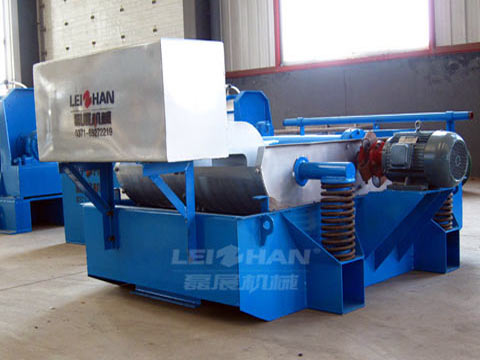 As we all know, screening equipment is an essential machine for stock preparation in paper production line.The vibrating screen is mainly used to screen out various impurities in the pulp suspension and it was manufactured by Leizhan company uses the high-quality accessories to reduce noise, reduce fiber loss and has efficient tailings pulp recovery.
Features Of Vibrating Screen
1. Resonable design, high screening ability, low loss of fiber
2. Screening part is equipped with sprinkler, conducive to fiber recycling
3. The bottom of sieve plate is designed with air-sealed box to clean by itself.
4. Perfect screening effect, stable running, low noise, easy maintenance.
5. Eccentric rotor built into the exciting device, safe and durable.
Vibrating screen is one of the most popular machine, which has big screening area, but low power consumption. For 40 years,our company Leizhan company specializes in manufacturing pulp and paper machine. Our engineers will provide best support for your paper making project. Welcome to email us or leave your contact info on this website
Email address: leizhanpulper@gmail.com