Boiler in Pulp and Paper Industry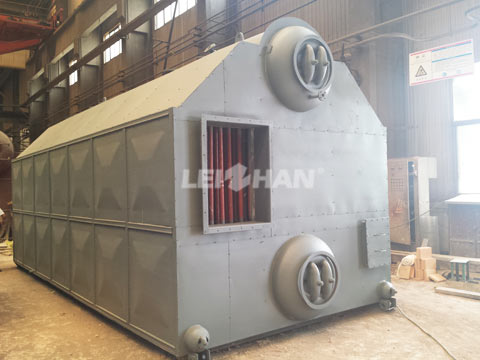 As a necessary part of paper making process, boiler is widely used in paper and pulp industry for paper plants to make high quality paper products.
Boiler is mainly used in dryer section of paper machine for drying  wet paper sheets to make it become dry and glossy. It is used in many types of paper making line kraft paper, tissue paper, toilet paper, culture paper making, etc.
Features of Boiler
1. It adopts the new and compact structure.
2. The furnace combustion has reasonable organization, and the combustion chamber is composed by the combustion chamber and the reburning chamber.
3. Among the convection bank we design many multi-channel smoke baffle walls that make the flue gas turn back for many times, which is conducive for the furnace dust removal.
4. It uses multilevel detachable firebrick forming arch.
5. The boiler adopts the high- quality raw materials.
6. It has advanced processing and testing equipment of boiler.