20T/D Tissue Paper Production Line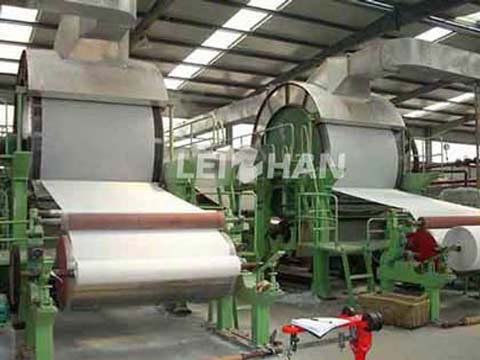 In the domestic and foreign paper market, our company's 20tpd tissue paper production line machine can efficiently and completely produce various papers, such as napkin paper, tissue paper, toilet paper, etc. And we also provide stock preparation line equipment.
Tissue Paper Making Line Machine Details
1.Raw material: wood pulp, white shavings, waste newspaper, etc.
2.Finish paper: tissue paper, toilet paper, napkin paper
3.Production capacity: 20t/d
4.Trimmed width: 2400 – 3200mm
5.Basis weight: 13 – 40gsm
6.Paper pulping system: hydrapulper, cleaner, refiner, pressure screen, etc.
If you want know more details about 20t/d tissue paper making line process, our professional will give you professional information. welcome to send email or message us for your tissue paper making project.
Our email: leizhanpulper@gmail.com