3200mm Toilet Paper Machine Supplier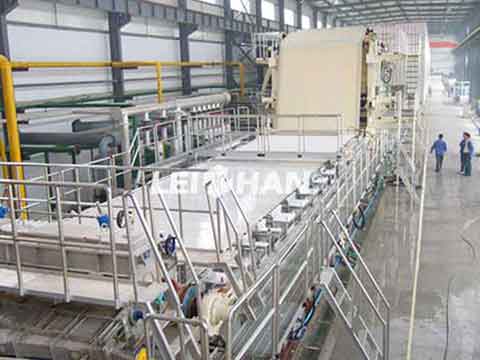 For tissue paper mill, we provide 3200mm toilet paper machine. In addition to a supplier, we are also a manufacturer to supply paper pulp making line that can be used in toilet paper project.
3200mm Toilet Paper Machine & Supplier Information
Raw material: wood pulp, white shavings, etc.
Trimmed width: 3200mm
Paper kind: toilet paper, tissue paper
Production capacity: 8 – 10t/d
Working speed: 160 – 220m/min
Basic weight: 14 – 30gsm
Some information about Leizhan company: has 40 years of experience, our equipment are certified with ISO, BV, others. Besides, we can supply all kinds of machine for paper mill production line.
For the total cost and specification of 3200mm toilet paper machine or paper pulping machinery, or leizhan supplier, welcome to send email or message us with your demand and email ID.
Email: leizhanpulper@gmail.com