High Speed Toilet Paper Machine For Sale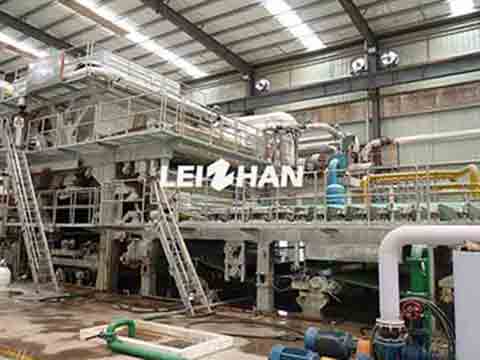 In tissue toilet paper mill production line, we have high speed toilet paper machine for sale. And customers also adopted our paper pulp making line equipment with high quality.
High Speed Toilet Paper Making Machine For Sale
1. Raw material: wood pulp, virgin pulp, white shavings, etc.
2. Paper grade: tissue paper, toilet paper, napkin paper, facial paper, etc.
3. Trimmed width: 1575 – 3600mm
4. Production capacity: 5 – 50t/d
5. Basis weight: 13 – 40gsm
6. Working speed: 180 – 800m/min
In addition to this high speed toilet paper machine, we also have complete toilet tissue paper production line equipment for sale. For price and details, our professional will provide all kinds of information about it.
Email or message us at any time. Our email: leizhanpulper@gmail.com