Main Differences About Coarse Screen And Fine Screen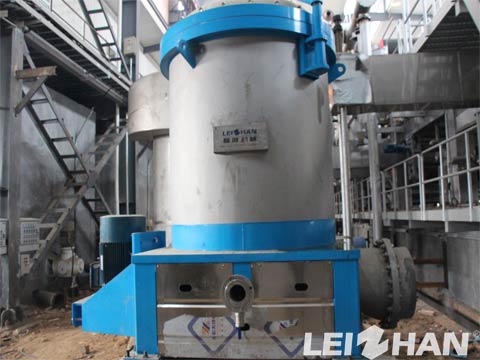 Screening equipment plays a very significant role in the process of waste paper pulping, so it is crucial for paper makers to select eligible pulping machine to produce fine slurry. Meanwhile, the coarse screening and fine screening of pulp making have some different effect and contribution in fine pulp production.
Main Divergence
1. Coarse screen generally uses the screen drum of hole screen, and fine screen generally uses smaller slot screen.
2. Coarse screen is equipped with heavy slag remover port, but fine screen has no remover port.
3. Coarse screen is used in coarse screening section, and fine screen is used in fine screening section.
4. The mainly step is crushing–high-concentrated sand removal–coarse screen (tailing processing equipment)–fine screen–refining system–low-concentrated sand removal system–concentration (inclined screen/ disc thickener)-streaming system.
As advanced pulping equipment and paper making machine manufacturer, our products has the advantages of high efficiency and low cost. Moreover, our engineers will design the suitable size and operating speed of machine for you according to the capacity you want to get. Any need, welcome to consult: leizhanpulper@gmail.com.