Napkin Towel Paper Machine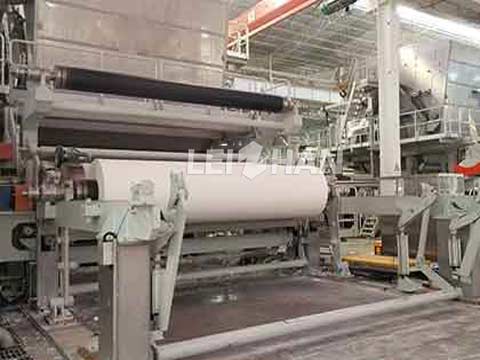 Leizhan company supplies the napkin towel paper machine. The napkin towel paper machine is widely adopted by tissue paper making industry, what's more, we also sully pulp equipment and paper machine spare parts.
Napkin Towel Paper Machine Details
Raw material: White shavings, waste paper, wood pulp, etc
Raw material pulping: D Type Hydrapulper, Middle Consistency Hydrapulper
Pulp cleaning: High Density Cleaner and Low Density Cleaner
Pulp screening: Mid Consistency Pressure Screen
Pulp refining: Double Disc Refiner
Napkin towel paper machine: The pulp passes through the cylinder die of the napkin towel paper machine to the wire part, and then it is pressed, dried, and calendered to get finished paper, and then paper winding, rewinding and napkin roll cutting.
The napkin towel paper machine produced by our company has the advantages of high efficiency. Feel free to send us an email.
Our email:leizhanpulper@gmail.com