Paper Pulp Making Line Cleaner Machine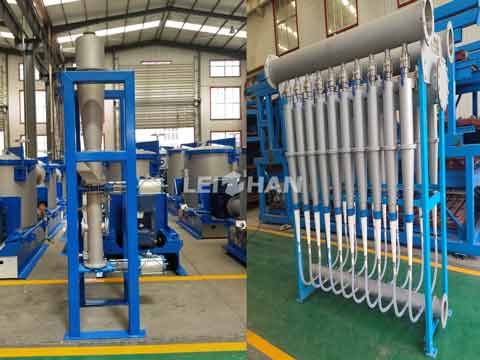 As a professional manufacturer of pulp and paper machine, Leizhan pulp making line cleaner machine are reliable, high-quality pulp cleaning equipment for a wide variety of pulping and stock cleaning applications.
Pulp Making Line Cleaner Details
1.high density cleaner
Application: Mainly applied to remove all kinds of heavy impurities in paper pulp, like steples, stones, glasses, etc. It is an ideal pulp cleaning equipment.
Features: The volute slurry inflow chamber has strong vortex ability, and the low-pressure area is clearly divided. Thoroughly separate fiber pulp and impurities.
2.low density cleaner
Application: mainly used for removing heavy impurities in the pulp like gravel, scrap iron, dust and large ink particles.
Features: Open and closed impurity and slag discharge types meet different working environments.
About our pulp making line cleaner machine price, please email us at any time. Our email: leizhanpulper@gmail.com