Pulp Chest Agitator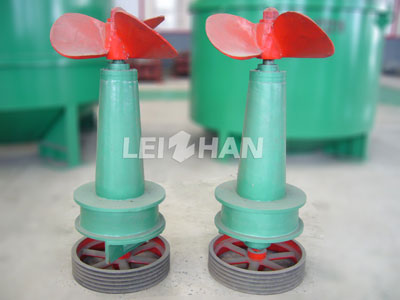 Pulp Chest Agitator is suitable for stirring and mixing longer fiber pulp, is a high efficiency, good mixing effect pulp mixer machine for waste paper pulping.It designed On the basis of absorbing imported prototype development, the impellers advanced designed, angle can be adjusted and are easy to operate.
Pulp Chest Agitator Structure
This equipment consists of impellers, driving device and power plant. Main bearing is fixed on frame by two bearings and bearing block. Motor is installed on basic plate. Gearing belt pulley is installed on the other side of main bearing, and other parts compose an unit. When main bearing revolves, impellers will revolve along, they push pulp to mix in chest.
Pulp Chest Agitator Maintenance
1. Main bearing uses grease lubrication, examine bearing and add grease every month, injection grease should be 2/3 of interval. Clean and change bearing every half year.
2. Examine triangular belt tension frequently.
Contact us
Zhengzhou Leizhan Technology Paper Machinery Company
Office Add: Hetun Industrial Area, Dawei Town, Xinmi City, Henan Province, China
Email: leizhanpulper@gmail.com
Tel: +86 371 55129198
Fax: +86 371 86138029