Reeling Machine For Paper Making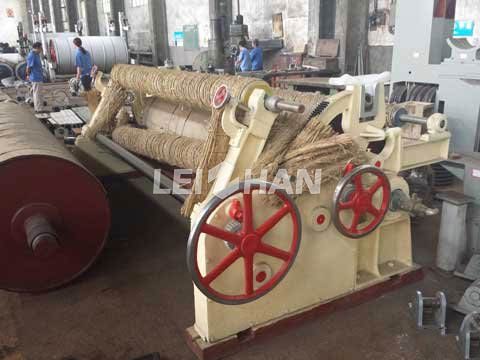 The reeling machine is the first complete equipment after the paper machine. The paper is wound evenly by the weight of the winding roll and the friction of the cold cylinder rotation, so the reeling machine can make the paper more uniform and can meet the needs of different papers.
Paper Making Reeling Machine Specification
The reeling machine is mainly applied to cut large-size tissue paper from single-layer rewinding into single-layer, two-layer or three-layer paper trays, which are applied for folding paper towels, napkins, boxed facial tissues, etc.
In your paper mill project, our enginner will design technical solution to meet your production demand. For paper making reeling machine, welcome to email or message us.
Our email: leizhanpulper@gmail.com