Hot Oil Heating System VS Stream Heating System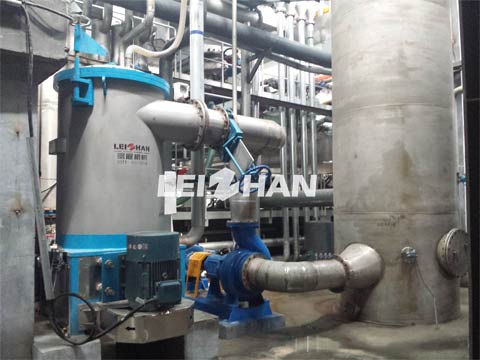 During the paper making, there are two heating system for paper makers to choose, one is hot oil heating system, another is stream heating system. Compared with stream heating system, the heat oil heating system is more efficient, while what special characteristics do hot oil heating system own? The introduce is as below.
Hot Oil Heating System Features
1. Simple opearting system, water management system, condensate discharge and recovery device is needless.
2. Good safety performance, heat conduction oil doesn't vaporize at 300 ℃.
3. Less investment, compared with stream heating system, hot oil heating system is a lower cost and investment owing to its simple system and can run at low pressure.
4. Energy saving, the hot oil heating system can be recycled after heating in and out of dryer cylinder oil heating up 5~15℃, the heat supply is very little each time, and the stream heating system needs to reheat condensate water into steam, and constantly replenish cold water, which will cause high energy consumption and low efficiency.
In pulp and paper industry, Leizhan has specialized in manufacturing paper machine for almost 40 years, we have a good command of the question which occurs at the process of paper making and pulping equipment operating. If you have any question or demand, welcome to contact with me: leizhanpulper@gmail.com.