Paper Machine Spare Parts Press Roll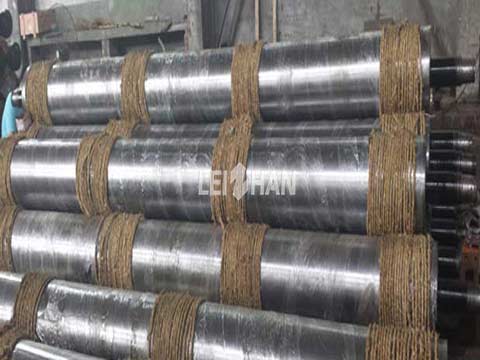 The demand for press rolls in the market has always been high. The press rolls are the main components of the press part of a paper machine. Good press rolls help increase dewatering efficiency and improve the quality of the finished paper.
Paper Machine Press Roll Details
1.The roll body is made of cast iron or cast steel, with left and right threads on the surface, and the pitch is 2.5-3.0mm.
2.The roll body is covered with hard rubber. To ensure sufficient strength and elasticity, the covering rubber is covered with a polyurethane-like material.
Leizhan is a professional manufacturer and supplier of complete pulp and paper production line machine. If you are interested in our paper machine press roll , please free to contact us at leizhanpulper@gmail.com