Paper Making Wet Section Chemistry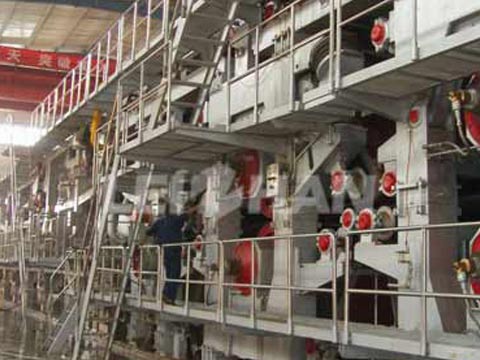 Papermaking wet section chemistry is a technical term specific to the papermaking industry. It mainly discusses the various components in the papermaking pulp, such as fibers, water, fillers, and various chemical additives and the impact on paper machine performance and product quality.
Wet Section Chemistry With Papermaking
Wet section chemistry has positive and negative effects on the machine's operability:
On the one hand, wet section chemistry can be used to enhance water filtration, reduce air ingress and eliminate foam, keep paper machines clean, and maintain low solids content in white water.
On the other hand, if these factors are out of control, the same wet section chemical phenomenon will cause the paper machine to run abnormally, causing resin deposition, foam and rotten pulp, and reducing the water permeability, making the paper machine unclean, thereby reducing production efficiency, etc.
Leizhan provide complete set of pulp & paper making equipment for paper plant, if you want to start papermaking business, welcome to consult for more details. Our engineer team will help you design production line and give you professional advice.
Email address: leizhanpulper@gmail.com.