Paper Pulp Heavy Density Cleaner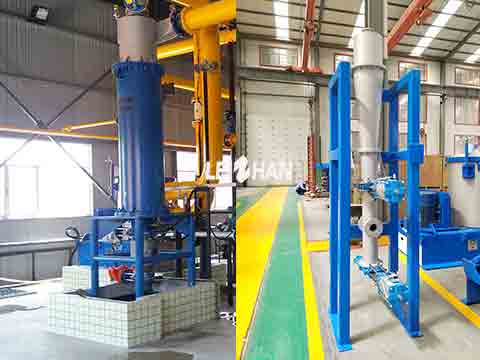 In paper pulp and paper making line, our heave density cleaner can remove all kinds of heavy impurities for paper mill project. Until now, it has been installed in lots of paper production line.
Paper Pulp Heavy Density Cleaner Specification
1. Equipment: heavy density cleaner
2. Type: ZSC, HD series
3. Concentration of input pulp: 2 – 5%
4. Discharging model: manual, auto, intermittence, continuous
5. Certification: ISO, CE, etc.
6. Advantages
High quality, long service life.
Fine cleaning efficiency, less energy consumption.
Make accepts and impurities separate thoroughly.
About paper pulp heavy density cleaner, it can be used for various kinds of paper mill projects. And we also have other type of cleaner, such as low density cleaner.
For price and details, welcome to email or message us. Email: leizhanpulper@gmail.com