Paper Reeling And Rewinder Machine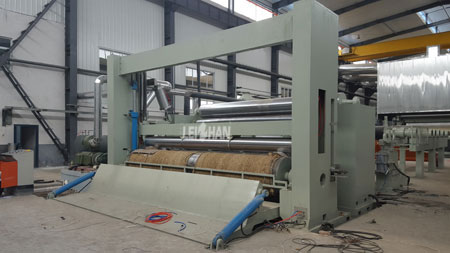 Paper Reeling Machine And Rewinder Machine both are used in paper making process, they are very easy to be mixed, in fact, they are different from each other. In generally, Paper Reeling Machine is used for winding finished paper; Paper Rewinder Machine is for rewinding the original roll in turn produced by paper machcine.
Reeling And Rewinder Machine Difference
Paper Reeling Machine: Paper Reeling Machine is to roll the paper produced by the paper machine on the winding roll. Besides, the roll paper of reeling machine is relatively soft, the internal may be damaged or broken head, both sides of the edge is not neat, the paper width can not be directly used in paper processing or printing machines.
Paper Rewinder Machine: The Paper Rewinder Machine is to rewinding the paper on the winding roll, cut the paper into the customer needs width.