Advantages Of Coarse Screen Compared With Fiber Separator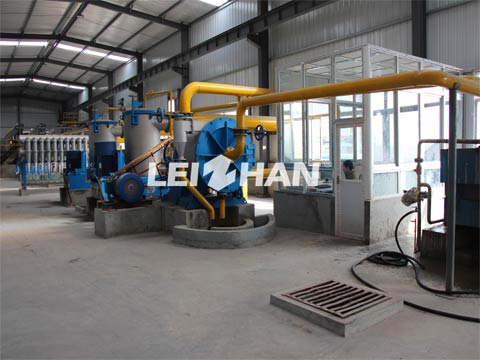 Compared with coarse screening, fiber separator mainly used for secondary breaking and screening of waste paper pulp, meanwhile, separating the light and heavy impurities from the pulp. It also can be used as tail pulp treatment equipment. However, coarse screening is better than fiber separator to some extent.
Pulping Distinction
1. The fiber separator is an relatively old technology.
2. By using the same power of motor, the production capacity of coarse screening is twice as high as that of fiber separator.
3. The hole of coarse screening is smaller than fiber separator, but its output is larger.
4. When dealing with same capacity of slurry, the coarse screening has the features of higher efficiency and lower consumption.
Leizhan supply the whole set of pulping system line and paper making machine, whether you are plan to start pulp and paper business, or upgrade old pulping equipment, we all can offer you professional service and helo on paper making business. Welcome to consult: leizhanpulper@gmail.com.