Hot Sale A4 Paper Plant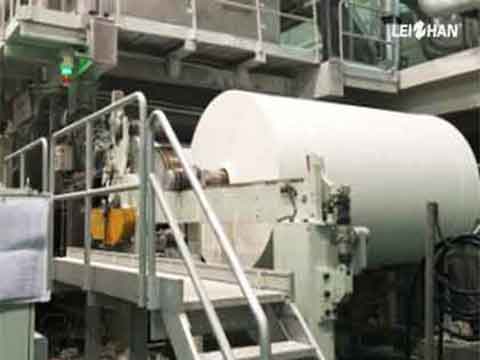 For paper mill project, we have hot sale A4 paper plant that can be used in their paper production line. And you can adopt less investment cost and get perfect effect. And our stock preparation line will make more accept pulp to make paper.
Hot Sale A4 Paper Plant Specification
1. Raw material: wood pulp, virgin pulp, white shavings, waste newspaper.
2. Finish paper: A4 paper, copy paper, office paper, writing paper, etc.
3. Trimmed width: 1575 – 3750mm
4. Production capacity: 10 – 270t/d
5. Basis weight: 40 – 80gsm
6. Advantages: high efficiency, stable running, quality output paper. And it will bring more profits.
Our paper pulp making system has been installed in customers' project. Here are some details of 30t/d paper production line. About hot sale A4 paper plant, welcome to email or message us.
Our email: leizhanpulper@gmail.com