Paper Evenness In Paper Making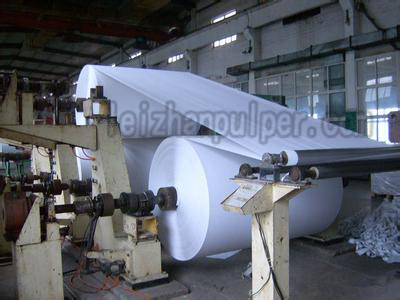 Paper uniformity is an important quality index. During the papermaking process, many process factors will affect the paper uniformity. Reasonably adjust and control these process factors according to different situations to obtain the best paper uniformity.
Measures To Improve Paper Evenness
1) Reduce the proportion of long fibers
The ratio of medium to long fibers and short fibers in the slurry ratio was changed from 20% to 80% to 10% to 90% to reduce the content of long fibers in the slurry.
2) Install the deaerator
Degassing is very important to obtain a good uniformity. Residual air on the net case seriously affects the uniformity of dehydration and the distribution of fibers. The installation position of the deaerator is after the deaerator and before the pressure screen.
3) Adjust the quality score of online slurry
Under the condition that the flow of the headbox allows, try to reduce the quality score of the slurry on the wire. A 40g/m² basis weight paper is required to have a quality score of ≤0.4% on the net. Increase in quality score shortens flocculation time;
Any question or demand with paper making equipment, welcome to consult: leizhanpulper@gmail.com.