Paper Pulping D-Type Hydrapulper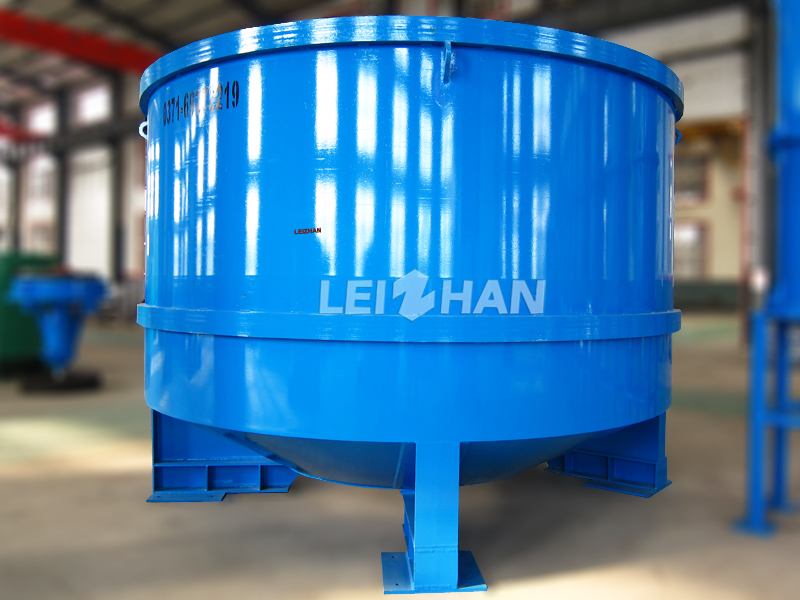 D-Type Hydrapulper is advanced pulper equipment for pulping various kinds of pulp board, broken and waste paper in paper making process. In D-Type Hydrapulper pulping process, VOKES rotor is off center, makes the contact between pulp and rotor more quick, and shortens the time of feeding and pulping, improves the capacity without increasing motor power and volume.
D-Type Hydrapulper Structure
"D"tank: "D"tank is welded by steel plates, there is U-steel on the top outside to reinforce the tank, and baffler on the bottom of the inside cone to make the pulp reflux to be cyclic. A rectangular interface at the bottom of tank is used to discharge impurities.
Rotor Device: Rotor and outlet plate are above the pulper tank bottom plane, become a low pressure area around rotor to collect heavy impurities, when the heavy impurities deposit to the bottom, will be taken to the sediment well or heavy slag collecting tank due to the effect of rotation of pulping, this reduces the contact between rotor and impurities, prolongs the rotor service life, and prevents twisted rope winding on the rotor, protect the rotor and twisted rope.
Outrigger: Outrigger is welded by steel plates, and to support the tank and rotor device.
D-Type Hydrapulper Maintenance
Lubrication: Lubricate bearing regularly, refuel ZGM-2 once two week, change absolutely every year.
Replace screen plate: Due to the wearing of the screen plate and screen diameter increased, need to change the screen plate, firstly remove cap and rotor, then change fastening screw on the screen.
Replace copper bush: Remove cap and rotor, then pull down chassis, change old copper bush and heat new copper bush to mix suitable position of the chassis.
Replace bearing: Hoist out rotor device by crane, remove rotor, chassis and screen plate above, discharge large pulley and bearing below. Change bearing, and assemble it inversely.
Contact us
Zhengzhou Leizhan Technology Paper Machinery Company
Office Add: Hetun Industrial Area, Dawei Town, Xinmi City, Henan Province, China
Email: leizhanpulper@gmail.com
Tel: +86 371 55129198
Fax: +86 371 86138029