The Drying Section Of Paper Machine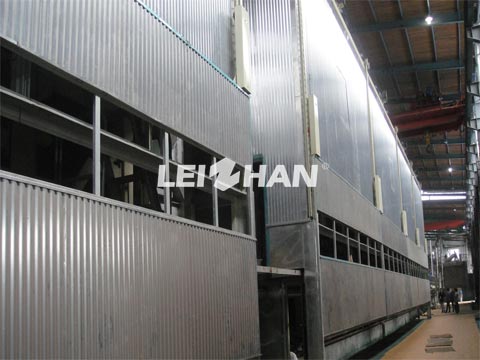 In traditional drying, a single-layer dryer structure (UNORUN device), usually near the wet end, can reduce the jitter of the paper web and avoid paper diseases such as "paper pores" as much as possible. Between the paper sheet and the cylinder surface, the productivity of the lower dryer cylinder is lost.
Influencing Factors For Drying
1. Condensate drainage: 30%
2. Characteristics of paper sheet: 25%
3. Dry blanket structure, air permeability, and tensile resistance: 20%
4. Bag area ventilation: 15%
5. Dryer cover and dryer air system: 5%
6. Other: 5%
Leizhan supply dryer cylinder and other paper machine spare part for paper mill to produce paper, as well as differet kinds of paper machine. Any inquiry, free to contact: leizhanpulper@gmail.com.