Centrifugal Cleaner For Kraft Paper Project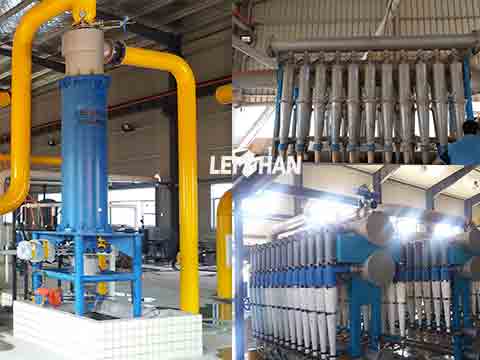 In waste paper recycling process, removing impurities is important for kraft paper making. So we supply high quality centrifugal cleaner for kraft paper project in paper production line, including high density cleaner and low density cleaner.
Centrifugal Cleaner Details For Kraft Paper Project
1. High density cleaner
Role: remove alll kinds of heavy impurities in paper pulp, such as staples, stones, glasses.
Features: strong ability to separate accept pulp and impurities, fine cleaning efficiency, long service life, etc.
2. Low density cleaner
Role: remove heavy impurities in the pulp like gravel, scrap iron, dust and large ink particles.
Advantages: have stable deslagging, long service life, open and close type impurity discharge can meet your different requirements, and so on.
These two type of centrifugal cleaner all adopt centrifugal force to remove impurities. They can be used for kraft paper project and corrugated paper production line.
For kraft paper production line, we also have full set of paper pulp making machine and paper machine for you. Message or email us when you need. Email: leizhanpulper@gmail.com