Kraft Paper Pulping Process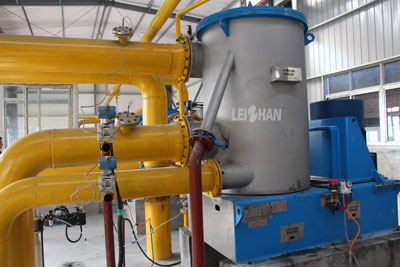 As a professional pulper equipment manufacturer with 37 years experience, Leizhan provide the low energy consumption pulper equipment project for LOCC kraft paper pulping process, it greatly reduces energy consumption, and reduces paper mill cost.
Kraft Paper Pulper Equipment Advantages
1. Coarse screen equipment replace fiber separator equipment in kraft paper pulping process, in the same yield, the coarse screen work efficiency is higher, the motor power is smaller.
2. Leizhan use the coarse screen, fine screen or fractionating screen replace the refiner equipment, because LOCC quality is poor, and fiber is very short, use the pressure screen to make fibrillation for the fiber, not only separate the impurities, but also protect the fiber, reduce energy consumption, but use the refiner equipment will cut the fiber again, and cut up the light impurities in the pulp, it is difficult to separate from the pulp, the most important is that using refiner equipment with high energy consumption.