Kraft Paper Stock Preparation System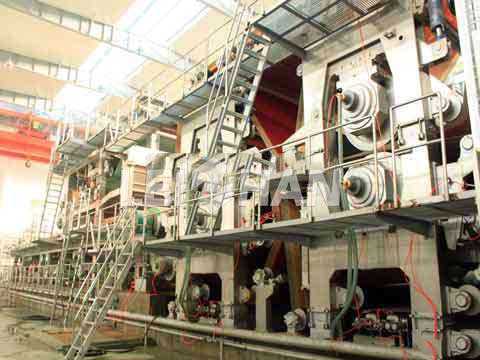 Kraft paper is one of the packaging paper and is widely applied  in daily life. In terms of kraft paper pulping, our company has developed a complete set of stock preparation line equipment for kraft manufacturers. The technical data of kraft paper stock preparation system is as follows.
Stock Preparation Line Machinery Specification
Raw material: old cotton paper
Paper variety: kraft paper
Production capacity: 30-500 tpd
Machinery includes: Chain Conveyor-D Type Hydrapulper-Dump Pulp Pump-High Density Cleaner-Pulp Chest Agitator-Pulp Pump-Mid Consistency Coarse Screen-Fiber Separator-Mid Density Cleaner-Mid Consistency Screen-Inclined Screen-Double Disc Refiner-Pulp Chest Before Paper Machine.
Leizhan company can provide a complete set of kraft paper production line equipment, including kraft paper making equipment and stock preparation line equipment. Welcome to send email or leave message to us to inquire about the price.
Our email: leizhanpulper@gmail.com