Paper Mill Fluting Paper Production Line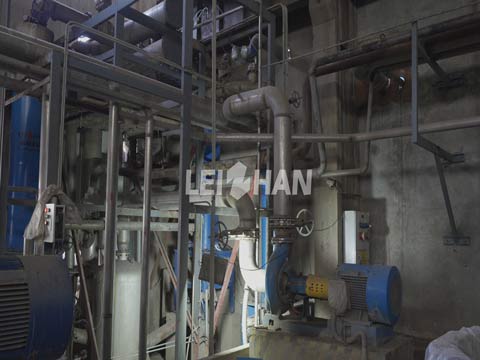 No matter what kind of requirements customers have for the fluting paper production, our professional team can help you achieve it. Leizhan company supplies fluting paper production line machine for customers' fluting paper project.
Fluting Paper Production Line Overview
Firstly, the raw material is conveyed by the chain conveyor to the D-type hydrapulper for primary pulp, and the pulp enters the high density cleaner to remove heavy impurities in the pulp.
Secondly, the pulp is conveyed to a mid consistency coarse screen for screening. The fine pulp is sent directly to the pulp pump and the tailings are sent to the fiber separator for secondary crushing and screening.
Thirdly, the pulp is conveyed to the cleaner, and then enters the fiber separator to treat the long fibers of the pulp. On top of that, the pulp is conveyed to a three stage low density cleaner and a mid consistency fine screen for further processing.
Finally, the pulp is conveyed to the inflow pressure screen before the paper machine.
The fluting paper production line produced by our company has the advantages of high efficiency. Feel free to send us an email or leave a message.
Our email:leizhanpulper@gmail.com