Paper Recycling Pulping Vertical Hydrapulper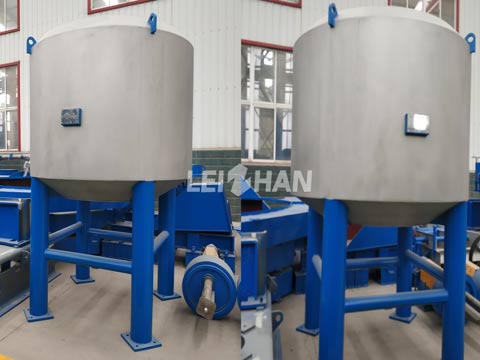 Paper recycling pulp equipment vertical hydrapulper is mainly applied to crush pulp boards, damaged paper, waste paper, etc. The vertical hydrapulper can crush waste paper and deink in time under high consistency conditions, which have the advantages of save energy and less loss of fiber.
Pulp Machine Vertical Hydrapulper Details
1. The vertical hydrapulper rotor is eccentric, and waste paper can contact the rotor faster and more frequently.
2. The vertical hydrapulper rotor and pulp disk are higher than the bottom plane of the pulper tank, which can reduce the contact between the pulper rotor and impurities, thereby extending the service life and preventing the rope from wrapping around the rotor.
3. The tank body is made of welded steel plates, and the bottom of the cone is equipped with a deflector to allow the pulp to recirculate. There is an impurity discharge port at the bottom of the tank.
Our professional could give more ways depend on different problems. If you want to know more information about paper recycling pulp equipment vertical hydrapulper, feel free to contact us at any time.
Our email:leizhanpulper@gmail.com