Paper Mill Screening Equipment Reject Separator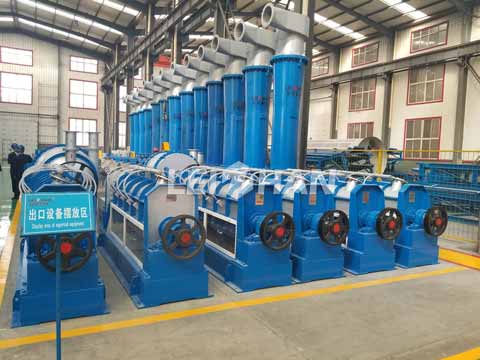 In order to obtain high-quality paper, the separation of impurities is a very important process in the papermaking pulping process. The paper mill screening equipment reject separator is applied for fiber removal and separation of tailing impurities (such as plastics, etc.) in the waste paper pulp coarse screening system.
Paper Mill Reject Separator Details
1. The well-designed rotor generates centrifugal force during high-speed rotation, and the backwash water effectively removes the pulp. Realize that raw materials and impurities can be easily separated.
2. The working conditions are closed and very clean.
3. The upper cover can be opened, and the maintenance is simple and convenient.
If you are interested in our paper mill screening equipment reject separator, please feel free to email us.
Our email: leizhanpulper@gmail.com