Small Toilet Tissue Paper Making Machine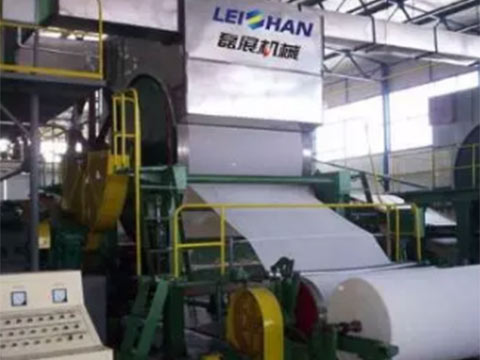 For some customers in tissue paper mill, they want to produce paper with small yield. So we supply small toilet tissue paper making machine. The production capacity is from 2t/d to 10t/d.
It has advantages of stable operation, energy-saving, reducing investment. In addition to this, we also have full set of pulping equipment for paper mill production line.
Small Toilet Tissue Paper Making Machine For Paper Mill
1. Raw material: wood pulp, virgin pulp, white shavings, etc.
2. Production capacity: 2t/d – 10t/d
3. Output paper: toilet paper, tissue paper, facial paper, napkin paper, etc.
4. Trimmed width: 1200mm-2880mm
5. Basic weight: 13-40gsm
Our small toilet tissue paper making machine has been used in lots of paper projects from all over the world. Do you want to improve your output and benefits? For your paper mill, welcome to email or message us in this website. Email: leizhanpulper@gmail.com