CXJ Series Hydrapurger For Sale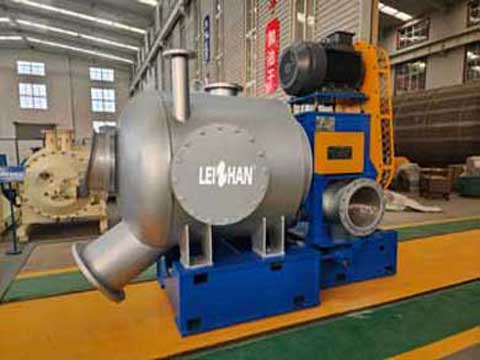 Application&Feature
1. It is mainly used in pulp and paper industry waste paper treatment process, processes the pulp which is pulped by high-consistency pulper, collects and concentrates impurities in the pulp, so as to reduce the burden on screening and cleaning equipment in the subsequent process.
2. Match with high-consistency pulper, it can shorten the processing cycle, avoid impurity refinement, and
improve the production capacity of the pulping system.
3. The optimized shell design enhances the ability to capture impurities.
Model
CXJ1
CXJ2
CXJ3
Equipment volume:m³
1
2.5
5
Throughput:L/min
8000-13000
15000-20000
22000-30000
Pulp inlet cosistency:%
4-5
Motor Power(KW)
37
75
160
Welcome email us: leizhanpulper@gmail.com

Paper pulping line requires more than guesswork.
Leizhan can offer customers complete paper pulp equipment service with rich experience. We are aiming at building a world brand in paper making & pulping field with professional skill and positive innovation spirit.
If you are interested in our products, welcome to our company, you can also consult via telephone or email. We will offer you product details and working knowledge. You will not only get high quality equipment with competitive price but also intimate service.